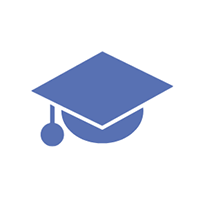 Rethabile M.
Private tutor in Vancouver, Canada
Education
Bachelor of Arts degree in Creative brand Commumications specialused in Copywriting from Vega School of Brand Leadership, South Africa graduated 2013. Bachelor of Laws degree from The University of The Free State, South Africa, graduated 2017.
Experience
• Varsity College Location: Rondebosch Cape Town Time spent: 2016-2017 Position: 1st year Family Law and Introduction to Legal Sciences tutor (2016) ; 2nd year Labour Law tutor amd 1st year Family Law tutor (2017) Duties: Running tutor sessions to supplement lectures and help students with concepts that they struggle with. I want to be a tutor because i enjoy teaching and i need part time work that allows for me to have a flexible schedule in order for me to pursue my dream of practicing human rights law on a more permament basis since I am a lawyer by profession. I attended St Annes diocesan College in Hilton South Africa, one of the most prestigious private girls boarding schools in Africa, and is also internationlly ranked. While there I took: Grade 8-9 Maths, History, Science, , Geography, Design Technology, English, French, Afrikaans, Natural Sciences, Computer Sciences, Economic Management Sciences, Accounting, Home Economics, Music. Grade 10-12 Core Maths (algebra, calculus, trig etc.), English, Afrikaans, Life Sciences(human anatomy, animal anatomy,evolution, human reproductive systems, plant anatomy etc.); History (World History, South African History); Physical Sciences (Chemistry, physics, Circuits etc.) During my first degree I took Copywriting, Critical Studies, Brand Strategy, Digital Media, Visual Communications. During my second degree, I took: Family Law, Law of Persons, Intro to Legal Science, Legal history (which involved learning some Latin); Criminal Law, Law of Evidence (Civil and Criminal); Administartive Law, Interpretation of Statues, Labour law, Consumer Law, Insurance Law, Law of Contracts, Law of Delict, Business Law, Property Law, Constitutional Law, Public Law, Public International Law, Jurisprudence (Legal Philosophy); Medicina Forensis (Medical law); Environmental law; legal Practice (legal writing, drafting, editing); English for Law, Accounting (basic accounting, acqisition and disposition of assets, company statements etc.); Accounting for Law (conveyancing, correspondence etc.). I speak 7 languages: English, Afrikaans, Sesotho,Setswana, Sepedi (Sesotho Sa leboa), IsiZulu, IsiXhosa. Other employment history: Sleeping-Out Location: Plumstead, Cape Town Time Spent: 3/11/2013 - 29/11/2013 Position: Junior Copywriter (internship). Duties: Conducting research and writing creative travel pieces about locations around South Africa. BVPG (Bernadt Vukic Potash & Getz) Attorneys Location: Cape Town Time Spent: 1 week Position: law intern Duties: Billing and consulting with other candidate attorneys on cases when asked to. Skills: • Extensive computer knowledge: o Microsoft and Macintosh software as well as o Photoshop, o Illustrator, o InDesign. • Organization and coordination.
Availability
Any day at any time
Can Meet
Up to 15 minutes away at my regular hourly rate
Hobbies
I speak 7 languages: English, Afrikaans, Sesotho,Setswana, Sepedi (Sesotho Sa leboa), IsiZulu, IsiXhosa. I love to research and learn about different countries and cultures. I love to sculpt and have a great appreciation for traditional art forms. I have recently gone back to drawing, piano and balllet after stopping after high school. I am trying to learn to play the cello. I am a lawyer by profession but recently quit my permanet job at my law firm to pursue the practice pf human rights law and volunteer work on a full time basis.
Show More
Inquire About This Tutor
Thanks!
Most tutors respond within 48 hours.
Feel free to contact other tutors while you wait.